Here's something the Boston startup scene likes to agonize over: Can we ever become a big consumer tech player like Silicon Valley?
Greater Boston has its share of big consumer tech companies, like iRobot, TripAdvisor, Wayfair and even CarGurus, which could eventually go public (update: the company is expected to debut on the stock market Oct. 12). But while these companies bring in hundreds of millions of dollars in revenue, their influence is nothing close to those of consumer giants on the West Coast: Amazon, Apple, Facebook, Google and Twitter.
In a Boston Globe column earlier this year, Scott Kirsner wrote about how Boston tech companies seem to have a better knack for selling to corporations rather than consumers. "Consumer [tech] just seems dead — there's not much happening here," Krishna Gupta of Romulus Partners told Kirsner. Bijan Sabet, a local venture capitalist who has invested in Tumblr, Twitter and Wayfair, said that while "consumer tends to be less popular in this town," he's optimistic about what the future could bring.
With that, we looked at eight promising consumer tech startups in Greater Boston that have already started to make a name for themselves or show some potential.
Drizly
Drizly is one of the better-known consumer startups on this list, thanks to how it has pioneered the way on-demand alcohol delivery is done. The startup has since expanded to become the "Amazon for booze," allowing consumers to order for delivery, in-store pickup or shipping (when it comes to beverages not available at your local store). The startup raised a $15 million Series B last year, which brought total funding to $33 million, and its CEO Nick Rellas told BostInno that it was expected to become profitable this year.
Fam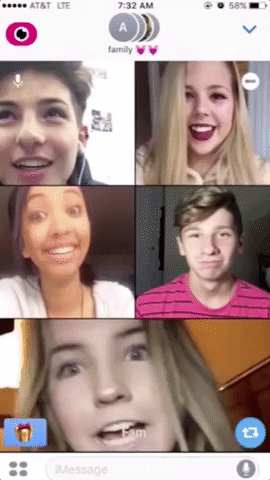 Fam is a group-video chat app for Apple iMessage that has become a hit with teenagers ever since it was released last December. The app, which has caught the attention of Facebook, has reached over 5 million downloads and 1 million monthly active users, and part of that is due to the viral nature of how users are invited to Fam over iMessage. The founders of Fam went through several iterations of social media products for a few years before making a hit app. It raised a $1.8 million funding round last winter, in part to help the company pay for staggering streaming bills that could have put it out of business.
Hopper
Hopper has become a standout in Boston's travel tech scene, providing an app that helps consumers track flights and find cheap plane tickets. Last December, the startup raised a monster $61 million Series C round led by one of North America's largest pension fund managers. Since launching its airfare prediction app in 2015, Hopper's apps grew from 1 million to 10 million users in the matter of a year, the company told us in December, with Hopper selling $1 million in flights every day.
RadioPublic
Founded by public ratio veterans, RadioPublic has created what has become my favorite app for listening to podcasts and discovering new ones. The startup's iOS and Android apps launched last year after raising more than $1.5 million from big media publishers like The New York Times, American Public Media and the owner of Slate.com. The app has started to see some traction, in part because of a partnership with The New York Times that refers Android users to a RadioPublic link for its popular podcast, The Daily.
Starry
Starry is the new Internet startup from Chet Kanojia, whose previous company Aereo was sunken by TV broadcasters after losing a Supreme Court battle. The company is working on a new wireless Internet service it said provides upload and download speeds of 200 Mbps for only $50 a month, with no contract. While the company has 10 to 12 employees at its New York office, it has a much bigger presence at its engineering office in Boston, where there are roughly 100 employees. The startup has raised $63 million from investors, and it has been rolling out its service in Boston.
Superpedestrian
Cambridge-based Superpedestrian has developed the Copenhagen Wheel, an electric-powered, intelligent bike wheel motor that gives your bicycle an extra boost of speed while you're pedaling through the streets or trying to get up a hill — without any need to hit a button or pull a lever. If it wasn't for the steep price point ($1,499 for just the motor), I would buy this in a heartbeat based on a review unit I was loaned earlier this year.
VirZoom
VirZoom has developed a virtual reality fitness game platform that lets you play games with a VR headset while pedaling on an exercise bike. The startup provides a system that comes with its own exercise bike as well as a system that lets you make a regular exercise bike compatible with its platform. VirZoom works with the Oculus Rift, HTC Vive, PlayStation VR, Samsung Gear VR and Google Daydream headsets.
Waylens
Waylens has developed what is essentially the "GoPro for cars," with a high-definition video camera system that mounts to your car's dashboard and automatically edits footage of your latest trips. Its first product, the Horizon, launched last year after the startup raised over $600,000 on Kickstarter in 2015. The startup is now raising money on Kickstarter for its second product, a 360-degree car security camera system that has reached over $320,000 in pledges from more than 1,300 backers.
Correction: A previous version of this story had the incorrect amount of funding for Starry.