It's been another solid year for Boston tech, on the whole—but some companies and leaders have been especially hot. We'll be honoring a number of them at our annual 50 on Fire awards celebration next month.
Check out what you need to know on the finalists in tech below, and get tickets to the Dec. 3 event here.
Acquia
• Cloud technology for Web content management using open-source Drupal
• In September they announced $55 million in new funding to support its growth plans, bringing the firm to $174 million in total funding since its launch in 2007, and the company now employs 329 in Boston and 720 overall."The plan is still to be a public company," CEO Tom Erickson said recently.
Apperian
• Mobile app management software for enterprises
• In September they raised a $12 million Series C round and they've now collected $40 million since their founding in 2009. The company employs 68 and is expecting to make 16 new hires in the near future, a spokeswoman said.
AppNeta
• Application performance management  technology
• Generated $11.7 million in 2014 revenue, up 219 percent from three years earlier, earning them a spot on this year's Inc. 5000 list. The company is also in the middle of a major hiring push, with plans to grow its workforce by 50 percent in 2015.
Bit9 + Carbon Black
• Cybersecurity software for preventing advanced cyberattacks.
•  Bit9 expects to finish the year with more than $70 million in revenue, with 70 percent annual growth. In October the firm raised a $54.5 million Series F round for continued growth, product innovation and international expansion.
CarGurus
• Auto shopping website
• CarGurus has the second-highest traffic rate among car-shopping websites (despite having no national ad campaigns), and has been considering an IPO. The company generated $37.6 million in 2014 revenue and has been mostly bootstrapped, having only raised $4 million in funding since its launch in 2007.
CloudHealth
• IT service management for the cloud era
• In January they raised $12 million in Series B funding to accelerate their sales. The focus is on serving large companies and technology companies; among CloudHealth's customers are Amtrak, Fiksu, Veracode and Acquia. The company has been expecting to double its staff to 60 by the end of the year from 30 at the start of 2015.
Corey Thomas, Rapid7
• President and CEO of Boston-based cybersecurity firm Rapid7
• Thomas has been overseeing some major milestones at the company, notably the firm's July IPO, which raised $103 million. In the second quarter of the year—Rapid7's first as a publicly traded company—the firm beat analyst expectations on both earnings and revenue. In October Rapid7 acquired Boston startup Logentries for $68 million using a chunk of the cash from its IPO.
CyberArk
• IT security from internal threats
• Following their 2014 IPO, CyberArk has become a major player in the red-hot cybersecurity space. The firm has been consistently beating expectations as a public company and seen its valuation grow to $1.5 billion. In October CyberArk acquired Waltham-based Viewfinity for $30.5 million in cash.
Cybereason
• Software that tracks the actions of potential cyber attackers and connects the dots to determine when there might be malicious intent.
• In October the startup raised a $59 million Series C round, just five months after the firm disclosed a $25 million Series B round. SoftBank Corp. led the newest round with a $50 million investment.
DataGravity
• Data storage technology that aims to enable companies to glean new types of useful business information from their data
• At the end of last year they raised $50 million in funding led by Silicon Valley powerhouse Accel Partners. Co-founder and CEO Paula Long says the firm's technology is "poised to be the benchmark for what data storage will be in the future."
Helen Greiner, CyPhy Works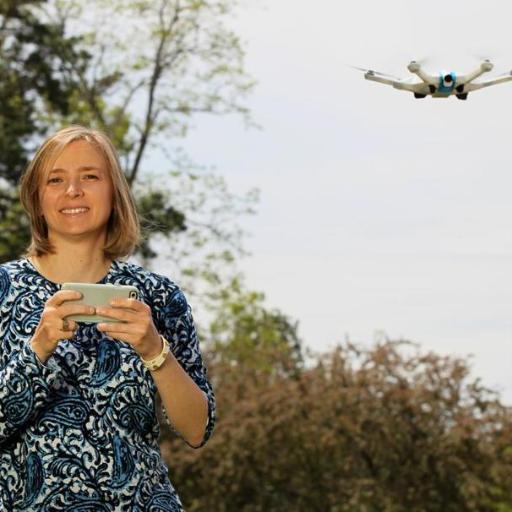 • Co-founder of iRobot and currently the founder and CEO of CyPhy Works, which is making drones for the military, government and consumer markets.
• In October CyPhy raised a $22 million Series B round led by Bessemer Venture Partners and including investors such as the UPS Strategic Enterprise Fund and Morotola Solutions Venture Capital. Over the summer, they ran a successful Kickstarter campaign for their first consumer drone, which is meant to be easier to control than other options on the market. Its original crowdfunding goal was $250,000, but it was able to bring in $882,478.
Deep Information Sciences
• Software that aims to help companies transition their databases into the "big data" age.
• In February they hired a new CEO, Les Yetton, previously SVP and GM at LogMeIn within the company's Internet of Things unit, Xively. In April they raised $8 million in new funding for new hires.
Ecovent Systems
• Smart HVAC zoning system that delivers complete climate control over each individual room in consumers' homes
• The Techstars Boston grad was named Automation Product of the Year at CES 2015, and this year disclosed they've brought in more than $1 million in pre-orders. In July they raised a $6.9 million Series A round for expansion.
Fred Shilmover, InsightSquared
• Co-founder and CEO of InsightSquared, a Boston-based sales analytics firm.
• Shilmover has led InsightSquared, founded in 2010, through major growth, now to more than 150 employees. In September the firm relocated from Cambridge to Boston, into an office triple in size at 45,000 square feet. The company has also raised $27 million in funding, half of that in a Series C round a year ago.
Harmonix Music Systems
• Independent video game studio that has produced several hit titles, including games in the "Rock Band," "Guitar Hero" and "Dance Central" franchises.
• After layoffs amid a corporate restructuring last year, the game studio has rebounded, adding more employees and striking partnerships with new game platforms, including VR systems by Sony and Oculus, along with the new Apple TV. The studio's new direction is all about trying out new concepts, and that vision was recently supported by a $16 million fundraise led by Spark Capital and Foundry Group.
Infinidat
• Data storage technology with improvements over other systems on capacity, availability and performance, paired with what Infinidat calls "a disruptive price point."
• In April they achieved a $1.2 billion valuation as part of a new funding round of $150 million. CEO/founder Moshe Yanai previously managed the development of EMC's Symmetrix storage system, which served as the basis for the ascendancy of EMC in the tech world.
Jana
• Mobile marketing technology used in emerging markets; the company's mCent app provides users with free mobile data in return for trying the apps of Jana clients
• They raised $12.5 million in new funding in January. Clients include Twitter, Amazon and Tencent. The mCent app has amassed more than 27 million users in less than a year and has partnerships with 311 mobile operators around the world.
Founder Nathan Eagle recently said that Jana is "10x the size of [Facebook's] internet.org because we are bulk buying internet from the operators, and we are not giving people access to something limited to only Facebook and Wikipedia."
Jibo
• Startup developing the "first family robot"
• In January the company raised $25.3 million in Series A funding to turn the robot into a commercial reality later this year. The firm also hired a new CEO, Steve Chambers, formerly the president of the sales and marketing division at Nuance.
Kevin Flynn, Franco Ludiciani and Giuseppe Stuto, Smack High
• Aggregator and social distributor of news for high school students
• The startup, which took part in this year's Techstars Boston accelerator program, recently said that it has seen "explosive growth," including growing to 80,000 monthly content submissions (800 percent growth) in four months and to more than 800,000 opt-in followers across its services. In August they raised a $1.65 million seed round led by Flybridge.
Localytics
• Mobile marketing and analytics specialist
• They raised $35 million in March, reached 250 employees this year and are soon moving to a new HQ in Center Plaza, where they'll be the anchor tenant. "We see this incredible potential to build, right here in Boston, a very large and significant company that transforms the way companies build relationships with their end users," Localytics CEO and co-founder Raj Aggarwal said in an interview.
LogMeIn
• Cloud technology including remote access software, online meetings (join.me) and Internet-of-Things infrastructure (Xively)
• The company has been beating earnings expectations quarter after quarter and grown to 500 employees at its Boston HQ, with plans to add hundreds more in the next few years. At last check its market cap stood at $1.8 billion, and in October they acquired password management service LastPass for $110 million.
Placester
• Software that helps real estate agents launch websites featuring their listings along with ad tech for real estate
• In April the Techstars Boston grad closed $15 million in Series B funding led by New Enterprise Associates. The company has been hiring rapidly and recently said they should reach 100 employees by the spring.
Rethink Robotics
• Founded by iRobot co-founder Rodney Brooks, inventor of the Roomba, Rethink Robotics is the developer of a growing family of human-like helper robots, including the manufacturing robot Baxter.
•  In March Rethink Robotics introduced a new robot, Sawyer, to join its Baxter robot line. Sawyer, according to Rethink, is a single-arm robot created to work on machine tending, circuit board testing and other precise tasks "that have historically been impractical to automate with traditional industrial robots." This year Rethink Robotics also raised a Series D round at $40 million. Investors in the round included Goldman Sachs, often the backer of companies on their way to going public, along with Boston-based Wellington Management, an investment giant also known for backing tech IPO contenders.
Salsify
•  Cloud-based product content management system for retailers and other brands, allowing them to provide a personalized experience across multiple devices and in-store.
•  Strong growth driven by partnerships with 1WorldSync, Walmart and Google. In July they raised a $16.6M Series B round, led by Venrock, for product development and continued expansion.
Semyon Dukach and Ty Danco, Techstars Boston
• Semyon is the managing director and Ty is a program director at Techstars Boston, a well-known startup accelerator in Boston.
• Techstars Boston has long been the most prestigious accelerator in Boston, but the 2015 class—the second for Dukach and first for Danco—was one of its impressive yet. All of the dozen companies clearly had gained significant traction by the end of the three-month program. Dukach and Danco are also well-known in Boston as prolific angel investors, apart from their investing on behalf of Techstars, and are thus helping to raise Boston's profile in tech in several ways.
SimpliVity
• Data center management technology; easier-to-use—and cheaper—IT infrastructure
• In March they raised $175 million in new funding at a valuation of more than $1 billion. Commercial sales of the product began in April 2013, meaning that SimpliVity was able to get from product launch to a $1 billion valuation in 23 months. Staff has grown to more than 400, with more than half of the employees in Massachusetts.
ThinkingPhones
•  Cloud-based unified communication services, which brings together voice, text and conferencing services.
• They've been seeing some massive growth, having recently crossed 400 employees, double the amount from roughly a year earlier. At the end of last year they raised a $56.7 million Series D round, bringing total funding to nearly $89 million.
VMTurbo
• Software for bringing automated control to virtualized data centers, solving some of the major headaches of adopting the cloud and virtualization.
•  In January the firm raised $50 million in funding, giving the firm a valuation of $500 million. The new funding round was led by ICONIQ Capital, a Silicon Valley fund that has close ties to Mark Zuckerberg and Sheryl Sandberg of Facebook along with LinkedIn co-founder Reid Hoffman. Revenue in 2014 was $25 million.
Photos courtesy of the companies or taken by BostInno.