Have a sudden hankering to get away? Cleverlayover, a Boston-based flight search engine that lets you add layovers to a trip to save money, just announced a new feature that will make multi-city travel cheaper, as well.
Users can select where they'd like to have a layover, with the option of extending it for as long as they wish. This way, travelers can take advantage of their stopovers, potentially saving money compared to traditional multi-city travel.
Philip Hu, co-founder/CEO of Cleverylayover and Harvard Business School alumnus, told us:
We originally were a tool for finding cheaper flights by adding layovers. So if you wanted to go to Boston to San Francisco, you could stop in Chicago in between and find a cheaper flight that way. Over time, we got more and more requests to stay in Chicago for a little bit. People also wanted to determine where they could go for a layover… It turns out, after comparing an extended layover and a multi-city trip, it's also saving you money. It became a new way for them to take the multi-city trip and save money while they're doing that.
According to Hu, airlines normally charge travelers more for adding an extra destination to their trips. He said, "They know they're providing you with an extra service."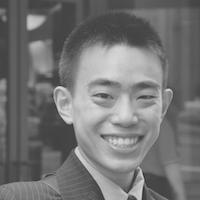 Compared to these hiked fares, Cleverlayover is offering a more economical way to book journeys with multiple stops. The exact savings, Hu said, would vary, taking into account the cities selected, the dates people want to travel and general fluctuations in flight prices.
The city combinations vary. Cleverlayover listed these destinations as possible multi-destination itineraries that would save people money, depending on travel dates:
Detroit to Portland and Honolulu
Atlanta to Chicago and Tel Aviv
Amsterdam to Paris and Savannah
New York to Boston and Reykjavik
Last year, Cleverlayover received early funding from Rough Draft Ventures and participated in Highland Capital's incubator Summer@Highland. The venture has since had positive cash flow so it has opted to grow and sustain itself without taking additional funding.