It's been a bumpy summer for Startup Institute. Thursday, it announced it would stop its programs in Chicago, meaning it has ceased bootcamps in all but two of its markets, Boston and New York. Diane Hessan, the startup-focused bootcamp and job placement company's CEO since 2014, announced this June that she would be stepping down as CEO.
The reasoning behind all of the changes is quite simple, according to Startup Institute.
"We're a startup," Dana Córdova, vice president of marketing at Startup Institute, told us. "We try things. They get messy. We shuffle the deck and play our next hand."
Startup Institute started off with a bang, rapidly expanding within the first couple of years of its 2012 inception. In March and July of 2013, it opened its doors in New York and Chicago, respectively. After closing $1.3 million in funding January of 2014, Startup Institute announced it would be expanding to Berlin and London that spring. And later that fall, Hessan came on while co-founder and original CEO Aaron O'Hearn turned to focus on the European operation.
Those expansion efforts have been pulled back as the company has halted operations in most of its markets. Programs in Berlin ended in 2015 and London, co-founder Reed Sturtevant said, never fully came to fruition. O'Hearn left the company in May of 2015, though he remains an advisor.
Meanwhile, Startup Institute had raised more capital–$3 million in September, 2014, led by Silicon Valley Bank, with a plan to expand into "smaller cities." That's still a tiny amount compared to the more than $100 million raised by General Assembly, a New York-based competitor.
Officials said Startup Institute is now focused on making its remaining cities profitable: an effort that begs the question whether bootcamp style programs can scale without massive capital to cushion losses.
"The honest truth is that we're 100 percent focused on becoming profitable this year," Córdova told us. "A lot of other companies in our sector are raising capital, are expanding rapidly and that's one way to do things. But another way to do things is to get really clear on what we do well."
Although the Startup Institute alumni network in Chicago was strong, the city's program "wasn't growing as fast or in the direction that we wanted it to go," Córdova said. "When things are going so well in Boston and New York, it seems crazy to keep moving forward with a stone in our shoe… It wasn't doing terribly – just not as great."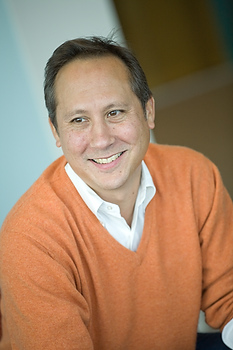 Sturtevant said the company found it even harder to make progress in Europe. "Culturally, there was a big difference with how they viewed continuing education and their willingness to pay for it on their own." In London, he said, "We had an opportunity to go to London with support from the public sector there… It turned into a pretty slow, drawn out process and we ended up never starting the programs in London."
Despite being interested in the budding startup scene in Europe, specifically in East London and Berlin, Startup Institute chose to pull back before it got entrenched in either city and give more attention to its U.S. markets.
Startup Institute's "next hand" that it will be playing is the launch of two new products, Córdova said. She declined to elaborate. It will also push for profitability in its two remaining markets. On Wednesday, the company also announced it will be offering five scholarships to students of its upcoming October class. Those include Inclusion Scholarships worth up to $3,000 to help cover the cost a full-time program for students falling under the categories of Women in Tech, People of Color in Tech and Seasoned Professionals in Tech (over 40 in age). There will also be $1,000 grant for veterans and a scholarship for a student who has "demonstrated excellence in a STEM-related field."