Entrepreneurship may not yet be a part of mainstream curricula at public schools. However, that doesn't mean outside organizations aren't picking up the slack. Just look at Youth Cities, a nonprofit in Boston that's focused on not only fostering entrepreneurial skills among middle and high schoolers, but also actively incorporating them into our local ecosystem.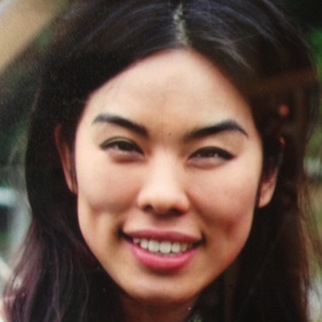 You've probably never heard of Youth Cities. You're not alone. The organization has been quietly growing in Massachusetts for the past 7 years. In that time, it's managed to attract the help of a multitude of fixtures in our local startup scene, including Accomplice's Jeff Fagnan, Techstars' and Project 11's Katie Rae, Spark Capital's Alex Finkelstein, CIC's Dougan Sherwood, Mavrck's Chris Wolfel and TUGG's Dana Samuels – to name only a fraction.
And now, Youth Cities has finally decided now to spread the word about what they've been doing, marking both its tenure and expansion into St. Louis, Missouri, with a retrospective celebration on June 2.
Vicky Wu Davis, founder and executive director of Youth Cities, has made it her mission over the last 7 years to sow the seeds of the entrepreneurial mindset in our youth today. The nonprofit has now built itself up, offering four different programs throughout the year:
March-to-May Bootcamp: 10-week startup clinic aimed at helping youth take their passion and skills to address an unmet need and create a venture.
Monthy Mini-hack: Fostering a diverse mix of thinkers to bring new ideas to light, this inter-generational problem-solving session leverages the power of unique minds. One entrepreneur per month shares an obstacle, which is collectively addressed. Runs every 2nd Thursday from 4:30-6pm at VentureCafe)
 L3 Innovation Challenge: In partnership with many great organizations (such as Boston Children's Hospital), this 8-week Bootcamp leverages gadgets and gizmos to engage STEM-inclined youth to principles of entrepreneurial thinking and leadership. Students are challenged to work in cross-functional teams to design/prototype solutions to real-life pain points in healthcare, all the while learning how entrepreneurial principles are applied within a large innovative organization.
Skunkworks: Year-round prototyping support for Bootcamp alum, Skunkworks takes students from "pretty presentation" to implementation. Both a community and a platform, Skunkworks brings provides a micro-resource exchange of ideas, expertise, development resources, and prototyping funding to become "investment-ready".
But this growth has been in the making for a long time. Davis' inspiration for the organization came from the birth of her son 8 years ago. In fact, she calls founding Youth Cities "a labor of love."
A Program Spurred on by Motherhood
Davis explained, "I immediately started thinking about how I wanted to raise him… I was hoping to bring to him what I wish I had growing up."
An entrepreneur herself, Davis wandered into the local tech and startup ecosystem despite everything she was taught as a child.
"I come from a fiscally conservative immigrant family," she told us. "They stressed job security, which, back then, was actually a possibility. It was never about pursuing what you love to do. They pushed practicality."
"The common denominator of wanting more, wanting to be the best they can be."
As her family had advised, Davis went into accounting and worked for Nextel for a couple of years. Until the entrepreneurship bug bit her. "For me, if I'm working a million hours of week… I would hope that I loved what I do," she shared.
Over the course of her career, Davis has founded companies in the telecom, video game and nonprofit spaces. Through these experiences, she had developed a certain set of skills and formed a new set of values – which she now strives to instill in Mass. youth through Youth Cities.
Davis said she wants program participants to learn that they're, "able to have a steady income, food and life necessities, but still do what they want to do… We're promoting transferrable skill sets for so many aspects of entrepreneurship. We want children to take that mindset and apply it to whatever interests them, to be creative thinkers who can execute and ask, 'What can we do with what we already have?'"
It's a Program for "Performers"
Although Youth Cities is committed to having diversity in its programs, it differs from other organizations in that it's not limited to students with low income backgrounds. Instead, Davis emphasizes the importance of having youths from opposite socioeconomic situations, stressing that Youth Cities is there for anyone who wants to push themselves.
Chris Wolfel, a member of Youth Cities' Board and co-founder of Mavrck, echoed that sentiment, stating, "We have a group of people from different backgrounds but with the common denominator of wanting more, wanting to be the best they can be. They're not just doing it because they were told to. They're willingly putting in their saturdays from 8 to noon for 3 months… They're performers."
In the past year, Youth Cities' programming has expanded to St. Louis. Davis intends to continue growing the organization to cities throughout the country and the world. The nonprofit currently has some corporate sponsors, like Microsoft, TUGG and the Innoloft. Additionally, it has received grants from Mass Life Science Center for its L3 Innovation program. But otherwise, the growth of Youth Cities has come from Davis' bootstrapping.